USSANGODA NATIONAL PARK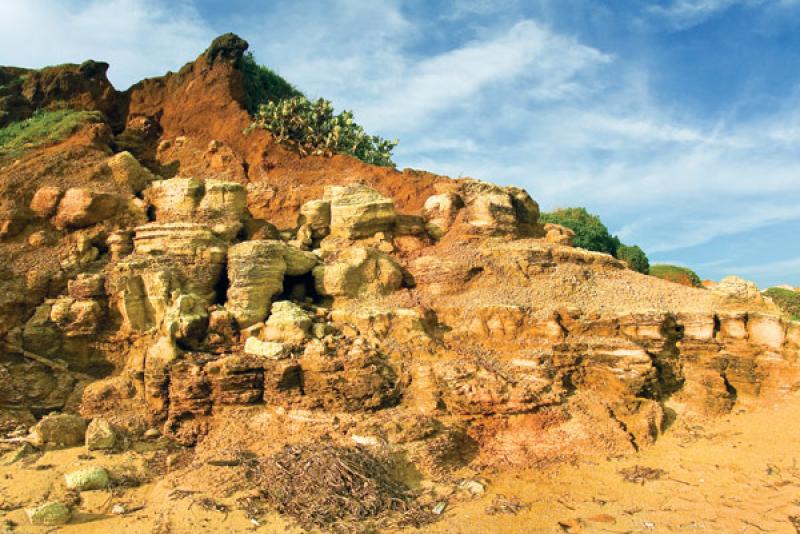 Ussangoda National Park is the newest and the 21st national park in Sri Lanka. The objectives of establishing the new national park are providing long term protection for the area's biological, archaeological and geographical values.

Ussangoda is a place of natural beauty and a designated archaeological site, situated on the Colombo - Kataragama road near Ambalantota - Nonagama Junction in Hambantota District of Sri Lanka.

In Hindu mythology, Ussangoda is believed to be the place where King Ravana lands his peacock chariot.Ussangoda is an important breeding ground for sea turtles and covers both land and sea areas. The red earth forms the soil of the area and the stunted vegetation is a feature resulted by heavy sea breeze. There are several archaeological sites of the origins in the pre-historic times also.The explanation for red soil is a high concentration of Ferric oxide in the area. Ussangoda is one of the four serpentine sites in Sri Lanka.The area is proposed to be designated as a Geopark originally. However due to the area's biodiversity and other important features such as archaeological and geographical values instead Ussangoda had been declared a national park.